Dainty Squid
: Kaylah is a pretty cat lady with ever-changing hair color and lots of collections and bright clothes. I love her pictures so much.
loveelycia
: Elycia is a very silly girl! She always makes me smile and she posts some great video tutorials!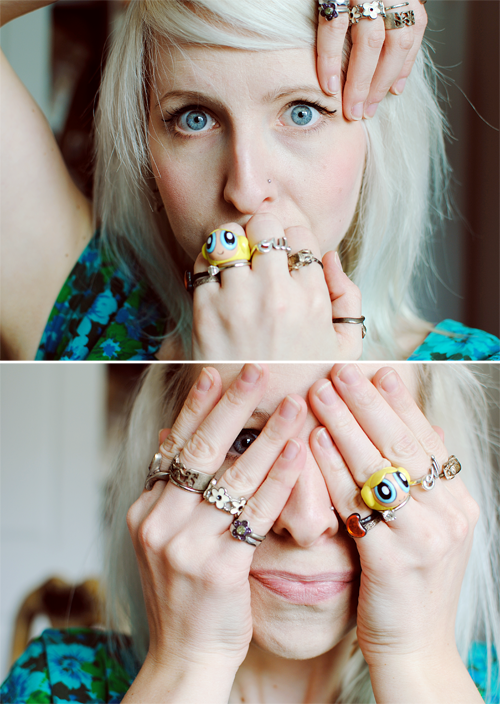 Where The Lovely Things Are
: I don't know much about Mallory, keeper of lovely things. But I do know this- She has GREAT taste. And SEVEN different tumblr blogs!
sfgirlbybay
: There's always something inspiring here, usually household swoons. Victoria Smith is the girl behind all this visual goodness.
Cakies
: Life with three adorable little girls and a bun in the oven. Wearing vintage, making all kinds of things from dollhouses to shoes, growing food for the family, married to her biggest crush- this mama is quite a force!
What are some that you love and you think I ought to check out? (Of course, my favorites list is much, much longer than this. These are just some tops for inspiration...)