Tights are so in right now, as they always should be. And I love them as much as any girl in my blogging niche. But seriously, ladies: Are you wearing all those little dresses and skirts around all the time with tights underneath or are you just doing your outfit post pictures and returning to our static-free world?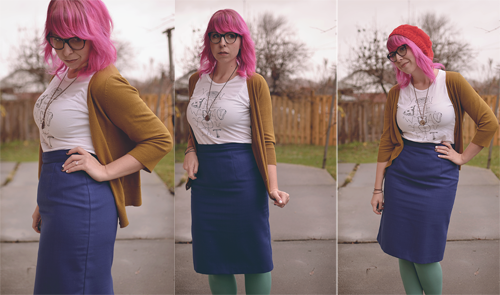 This is Elycia, one of my favorite outfit posters and a girl who loves color as much as I do!
Because I cannot go three steps without the part of my skirt that ought to daintily flit around my knee glueing itself to my mid-thigh. And not relaxing even when I stop. I wear a slip and I have never had success with the hairspray trick.
If you know the secret, please share it with me. I feel like I must just be missing something.